Leaders of the resource revolution
Welcome to the Canaragua website
Demographic and urban growth, global warming, and the scarcity of natural resources have prompted a global shift towards a model of growth that consumes fewer resources. The reinvention of our modes of management, production and consumption is at the heart of our strategy, and of our ambition to become a leader of the resource revolution.
Today, Canaragua aims to face the challenge of the twenty-first century, that of natural resources, head on, with a revolution: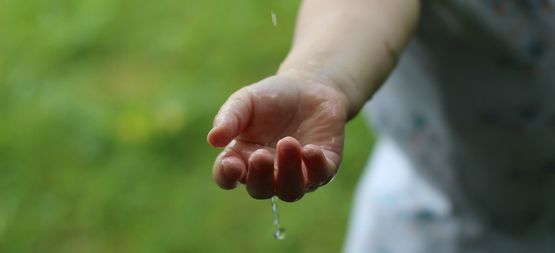 We are a Canary Islands company in the environment sector that manages all processes relating to thecomplete water cycle in the Canary Islands. Our main areas of activity are:
Water: From optimal management of the water footprint to relations with customers.
Treatment: Design, building, use, and financing of water treatment plants and systems.

Consultancy:Advice and management of complex projects to optimise costs and schedules.
The Canaragua model is based on service excellence for all public and private customers. Our true strength is based on our ability to adapt to the needs of all clients without exception, constant technological innovation, proper management of knowledge, and sustainable use of all available water resources.
The Canaragua strategy is based on the business group's ambitious research and innovation policy to make specific contributions to the resource revolution. With this policy, we can provide a wide range of services and enable our customers to achieve greater efficiency in the environmental management of their activities. Our main areas of development are:
Transform waste into secondary raw materials

The creation of secondary raw materials is at the heart of the circular economy. This provides a medium to address the increasing scarcity of natural resources and the increase in prices of raw materials. Canaragua is innovating to accelerate recycling and provide specific solutions for its clients.

Create new water resources

As the population grows and urban development continues, pressure on water resources is increasing. Canaragua is tackling this issue by developing innovative solutions, such as artificial recharge of aquifers, desalination, and the reuse of wastewater.

Use of digital resources for support

Digital technology is a powerful tool to tackle the environmental problems that our customers face. Canaragua is innovating to support initiatives in this area and improve the performance of its facilities.

Optimise management of water treatment networks and wastewater

To address climate change, rampant urban development, and increasingly strict regulations, water management has become more complex. In view of these challenges, Canaragua is working to develop new solutions to monitor water networks in real time and thus continuously improve the quality of water that is produced.

Reduce health and environmental risks

Every year, CANARAGUA invests in research and innovation projects to guarantee water supply quality. The Group develops new technologies to eliminate emerging contaminants in its laboratory research work.

Make use of the energy from water and waste

Canaragua is fighting actively against climate change by developing innovative solutions to reduce its customers' greenhouse gas emissions, optimise its energy consumption, and promote the use of energies.
Canaragua, present in the Canary Islands since 1990, is the main operator in the private and mixed water market there: 283,000 customers, aggregate turnover of 150 million euros, and a consolidated workforce of 800 people.It manages 35 major contracts, with activity in the seven islands, providing services in all or part of the complete water cycle to over 1.5 million residents of the Canary Islands.
The company develops its commercial activity through the various associated companies that it heads: